With the height of the pandemic in the rearview mirror, families who may have put a reunion on hold in 2020 and 2021 are increasingly looking to reconnect with their loved ones through travel.
"Due to the pandemic, many people may not have spent enough time with their families, especially when it comes to grandparents and their grandkids," said Brian Tan, founder and CEO of online travel referral platform Zicasso. "And so, we're seeing a significant increase in big, multigenerational family trips."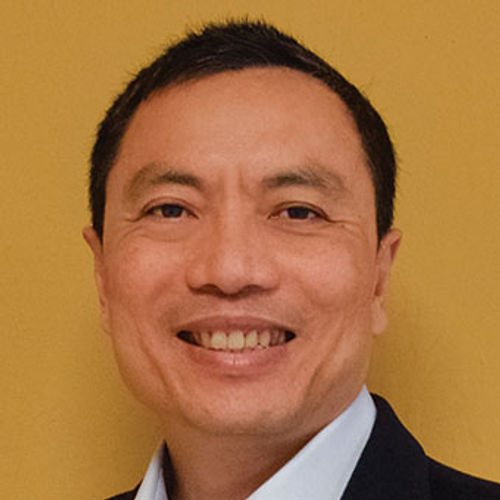 Brian Tan
Along with improving consumer sentiment around safety, Tan pointed to several other factors helping to contribute to this year's big-family vacation boom. They include an increase in savings levels during the pandemic, enabling families to up their vacation spend, and a shift toward bucket-list travel experiences. 
"The pandemic has made people realize you can't take travel for granted," he said. 
According to booking data from Zicasso, the platform has seen its share of family group bookings of six or more people grow by more than 50% since 2019. 
"And consistently, whenever we have an article about grandparents traveling with their grandchildren in our weekly newsletter, that's been the one getting the most clicks," Tan added.
Kimberly Milnes, owner and chief memory officer at Cherry Hill, N.J.-based Family Travel Boutique, has similarly noticed an uptick in multigenerational and family reunion-style trips for 2022. 
"I'll typically do a couple of multigenerational trips each year, but I'm now seeing that trending up," said Milnes. "And a lot of the people who are planning those trips nowadays are the grandparents, because they didn't get to see their grandkids too much during [the earlier part of] the pandemic."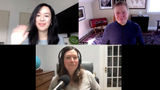 The Folo podcast
Milnes has also seen her multigenerational family travel groups grow in head count. Among her clients set to travel this summer are a grandmother commemorating an 80th birthday with a 27-person trip to Disney World as well a 10-person family group — comprising a matriarch, her adult children and her grandchildren — planning to spend quality time together at the Moon Palace Cancun all-inclusive in Mexico.
"The all-inclusives are great for this type of travel, especially if one person is paying for everybody," Milnes said. "It's just easier, and everyone can order what they want without having to worry."
In fact, the hospitality sector as a whole is increasingly looking for more ways to roll out the red carpet for multigenerational groups, which stand to account for a potentially lucrative portion of business this summer.
The Beaches Resorts all-inclusive brand, for example, has responded to a recent rise in grandparent-grandchild vacations with its Beaches Grand-Escapes promotion. Valid for stays of five nights or more booked through April 30, the offer includes a Made for Memories photoshoot with three printed photos as well as the choice of a Sesame Street character breakfast, a Red Lane Spa manicure for two or a catamaran cruise for two.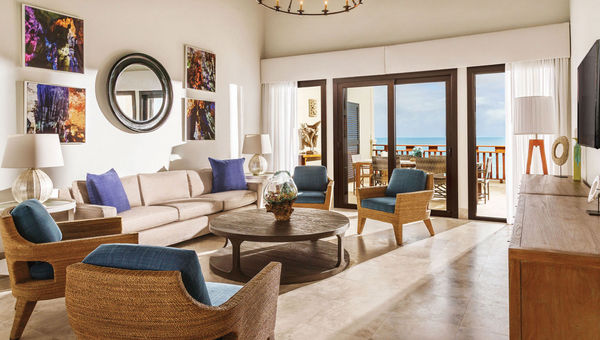 Residential-style suite accommodations at Zemi Beach House in Anguilla. Photo Credit: Zemi Beach House
In Anguilla, luxury property Zemi Beach House, which is part of Hilton's LXR Hotels & Resorts collection, is looking to lure more family groups with dynamic kids club programming that skews educational as well as its residential-style beachfront suites, which offer spacious multibedroom layouts, fully equipped kitchens, washers and dryers and private plunge pools.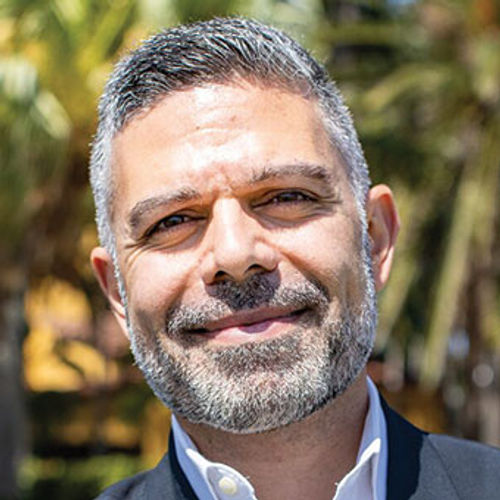 Antoine Alsayah
"We had a big family group from New Jersey come in January, right after the holidays, because they couldn't get together during the actual holidays due to omicron," said Antoine Alsayah, director of sales and marketing at Zemi.
"And we're also seeing bookings where moms and dads are leaving the kids at home, then coming to reunite with friends or siblings. We have a good dozen of those types of trips on the books."
Europe, too, attracts family groups
The Caribbean isn't the only international destination drawing family travelers these days. Thanks to the recent phase-out of most Covid travel restrictions, Europe has also emerged as an attractive locale for multigenerational get-togethers, with Zicasso's Tan citing Italy, Greece and Spain as some of the top options for family vacations this year.
Likewise, in France, the Hotel Napoleon Paris, a member of Preferred Hotels & Resorts, is making a play for larger family groups, putting the emphasis on its large, interconnecting rooms that can be linked to accommodate anywhere from four to 18 family members.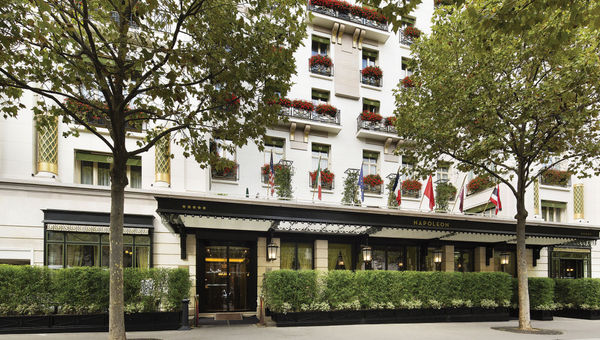 Family bookings began to pick up in March at the Hotel Napoleon Paris. Photo Credit: Hotel Napoleon Paris
According to general manager Claude Rath, family bookings began to pick up in March, leading the hotel to launch a Children Welcome Family Special Offer. Applicable for all suite bookings, the promotion includes 50% off a connecting superior room for up to six people, with young travelers provided with welcome gifts and toys as well as access to activities like children's cooking classes and costume jewelry classes.
But while the number of families looking to plan a destination reunion overseas is growing, Family Travel Boutique's Milnes said that some family groups still have international trips on hold for the time being.
"I personally think that once the testing mandate to come back into the U.S. from international travel is gone, we're going to see an even bigger jump in family travel," Milnes said. "People are really waiting for that."